Welcome Warrior Community to our JCA Online Spirit Wear Store. You may place your orders here when the link is available through our website.
JCA WARRIORS SPORTS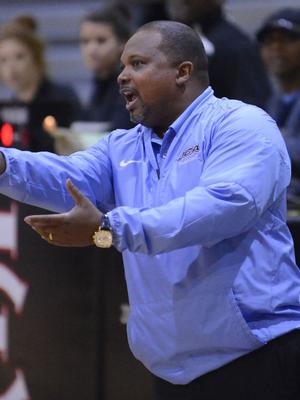 Dirk H. Ricks
Athletic Director
(Bio taken from LHSCA Coach's Corner: Highlight of the Week, May 8, 2017
Dirk Ricks, Jehovah Jireh Track & Field Coach
High School: Istrouma High School
College: Southern University, Jimmy Swaggart Bible College
The Warriors won all 11 track events to run away with the Class C Boys title at the 2017 Allstate Sugar Bowl/LHSAA Outdoor Track Meet, which is JCA's second-straight Track & Field State Championship.
JCA senior Randy Carter was voted Top Class C Boys Performer, and set the Class C record in the 800 meters. Carter finishes his high school Track & Field/Cross Country career with fifteen LHSAA titles.
JCA's track and field team just swept the Class C Track & Field State Championships, winning all 11 track events to bring home the school's second-straight Track & Field State Championship which included an outstanding performance by senior Randy Carter. What qualities does this year's team have that helped them accomplish such an amazing feat?
They had a brotherhood, a great brotherhood. This is a great group of young men first of all. And of course they allowed their athletic abilities to be used throughout the whole year, but I think it starts with them being a great group of young men.
What inspired you to get into coaching? Is it something you always wanted to do?
Coaching just kind of happened. It wasn't something I always planned to do. I actually studied architecture in college, but I started coaching by helping out with a third grade flag football team while I was in college. That was the first team I coached, and it kind of just took off from there.
What advice do you give each of the team's you coach, whether it is your basketball, track, or swim team?
My thing is there's no substitution for hard work. If you work hard, great things will happen.
As a veteran coach, what is the best advice you would give to a young coach just starting out?
Always be prepared, always work hard, and great things will happen.